Are you a graduate of the University of Massachusetts Boston looking for an opportunity to share your experiences with current UMB students?
EBC is developing an outreach program to help draw more students into the environmental and energy fields. We seek UMass Boston alums to participate in a 1.5-hour panel discussion to describe your career path, advice you have for students, and be available for follow-up questions via email.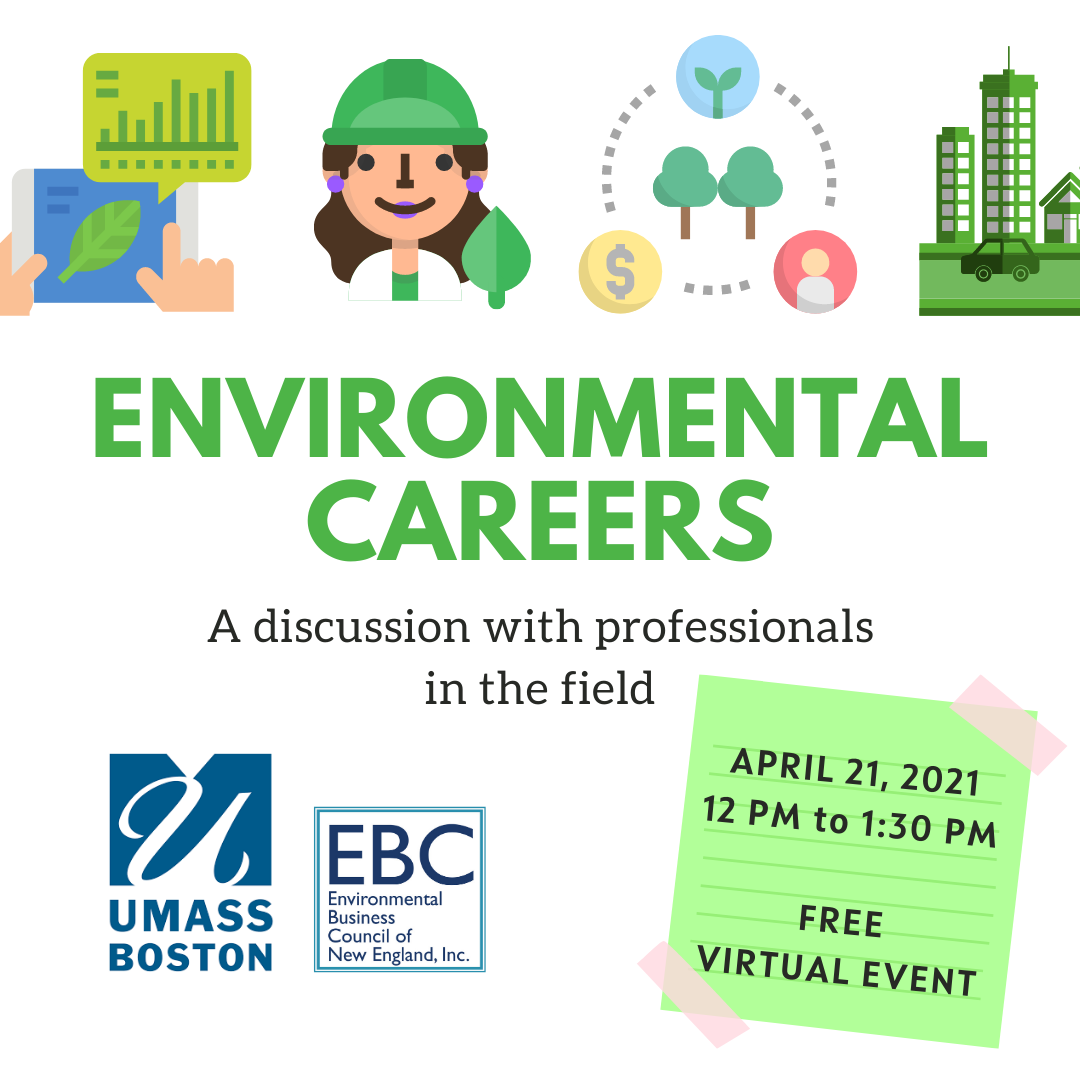 The virtual panel is planned for April 21 from 12:00 p.m. to 1:30 p.m. (visit the webpage). Ideally we will have a representative from different communities – legal, government, industry, non-profit, consulting – and with a variety of experience levels – young professionals through senior executives.
If you are interested in participating please fill out this online form with a bit of information about your career path. If you cannot participate but know someone who should, forward this email!
Our goal is to establish an annual program across New England colleges and universities. Please let us know if you are interested in leading a similar panel at your alma mater and we can work together to make it happen in 2022.
Reach out with any questions: Ann Gisinger agisinger@ebcne.org (EBC staff lead) or Peter Spawn peterspawn@outlook.com (EBC Strategic Planning Committee lead).