Environmental Permitting,
Recordkeeping and Reporting
Environmental Management Systems
(EMS-ISO 14001)
US Department of Veterans Affairs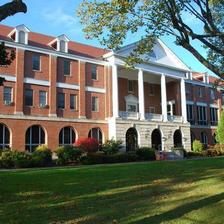 Mabbett has extensive experience developing refrigerant management programs. We are able to assist your facility with compiling a refrigerant equipment inventory, developing and documenting your refrigerant management program, and creating equipment leak rate tracking tools.
Bedford, MA VAMC Refrigerant Management Program Development. Mabbett developed a Refrigerant Management Program for use by the VA GEMS and Facilities/Engineering service lines. The Program includes a refrigerant equipment service sheet and tracking tool that calculates leak rates and can be used to support MassDEP greenhouse gas (GHG) reporting. Mabbett also provided in-person training for refrigerant service technicians and GEMS staff on how to use to the service sheet and tracking tool. Mabbett has subsequently updated the Refrigerant Management Program to reflect the most recent changes to Section 608 of the Clean Air Act.
Wow! I haven't fully read the entire plan, but it is definitely more than I anticipated." Joe Kitko, Environmental Protection Specialist, GEMS Manager, Bedford VAMC
Roseburg, OR VAMC Refrigerant Management Program Development. Mabbett developed a Refrigerant Management Program for use by the GEMS and Facilities/Engineering service lines at the Roseburg, OR VAMC. Mabbett compiled a complete inventory of all refrigerant-containing equipment at the facility, as well as developed a refrigerant equipment service sheet and tracking tool that calculates leak rates. Mabbett provided train-the-trainer training for Engineering management staff on how to use to the service sheet and tracking tool.
"I will recommend your company to other VA's. Thanks again for your service in a timely manner." John Hickman, Air Conditioning and Refrigeration Technician, Roseburg VAMC
Please contact Kelly Winson at winson@mabbett.com for more information.
Solo Cup Company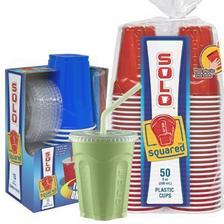 Mabbett has provided environmental consulting and engineering services to the Solo Cup Company facilities in Massachusetts since 1991 and Owings Mills, Maryland since 2008. The plants represent large manufacturing facilities.
In 2001, Mabbett assisted with all of the Federal, state and local environmental permitting for the Somerville, MA facility relocation to a new manufacturing facility in North Andover, MA. Prior to the relocation, the Somerville plant experienced a significant fire which accelerated the need to move to the new facility. Mabbett worked closely with Massachusetts Department of Environmental Protection (MassDEP) and local officials to fast track environmental permit approvals. Permits successfully obtained included air permit, sewer connection permit, and hazardous waste storage registration. Mabbett also prepared the following plans for the new facility: Oil Spill Prevention Control and Countermeasure (SPCC) Plan, Stormwater Pollution Prevention Plan (SPPP), and Risk Management Plan (RMP).
In 2009 the Leominster, MA Solo Cup plant closed and Mabbett oversaw the decommissioning of an oil sump as well as closed out all existing permits and registrations. Some of the equipment from Leominster was relocated to the North Andover plant resulting in the need for an air permit reassessment of the North Andover plant. Mabbett annually prepares all associated permit reports such as annual air reports to MassDEP and Source Registrations in addition to other environmental reports such as Emergency Planning and Community Right-to-Know Act (EPCRA) Tier 2, and RMP updates.
The Owings Mills, Maryland facility consists of three main buildings representing over 1.7M ft² including a Co-Generation plant. Mabbett prepared the SPCC Plans, provided recordkeeping and reporting, and permit application preparation including a Title V permit application and oil storage permit applications.
Services
Federal, state and local environmental permitting
SPCC Plan, SPPP and RMP preparation
Industrial Monitoring Reports
Recordkeeping and reporting
Stormwater discharge monitoring reports and sampling
Environmental, health and safety training
Process Safety Management Program Development
"Mabbett's technical depth, expertise and relationships with local, state and federal regulators have allowed Solo Cup to initiate operations ahead of schedule. Most recently, Mabbett completed a direct discharge sewer permit application, including related coordination with the town, in record time, leading to an approval by the Greater Lawrence Sanitary District (GLSD). Rapid completion of the permit application allowed immediate approval by the GLSD, saving Sweetheart thousands of dollars in wastewater hauling costs."
US Department of Veterans Affairs, VISN 1 New England Healthcare Network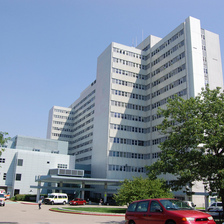 Mabbett provided environmental consulting services in support of the New England Healthcare Network Chemical Tracking Project (CTP) required by the US Environmental Protection Agency (EPA) under a Supplemental Environmental Project (SEP) agreement. Mabbett participated as a member of the Professional Advisory Group (PAG) overseeing implementation of the SEP in addition to the implementation support. Mabbett provided multiple field teams to conduct chemical inventories and performed barcoding and assisted with the development and implementation of chemical segregation and waste management protocols. Mabbett staff assisted with the development of management policies and procedures to assure compliance with the requirements set forth in the SEP for chemical inventory tracking and hazardous, pharmaceutical and universal waste management. Mabbett also assisted with the delivery of training programs for VA personnel in the use of the chemical inventory management program and other management policies and procedures necessary to meet the requirements of the SEP.
Mabbett completed chemical inventory field work at all 11 VISN 1 Veterans Affairs Medical Centers (VAMCs). The field work consisted of visiting all clinical, research and Facility Management Services (FMS) areas on each campus to catalogue chemicals in use and waste produced and collect the required data for initial entry into the VA's chemical inventory database product, Environmental, Safety and Occupational Health (ESOH) System. Mabbett was also involved in the barcoding of the inventoried chemicals. Additional work conducted by Mabbett includes developing location trees for ESOH, entering material safety data sheets (MSDS) data for specific VA products in ESOH and additional data entry into the highly specialized ESOH software program. Mabbett has worked closely with VISN 1 and other project contractors to meet the required schedules. Mabbett continues to provide on-going support and one-on-one training to ESOH users at two VAMCs now that the program has been fully implemented.
Services
Program management and PAG support
Chemical inventory
Barcoding
Cradle to grave chemical tracking
Development of SOPs and procedures
Environmental, health and safety training