Regulated Building
Material Services
Industrial
Hygiene Services
Safety and Health
Program Development
Compliance
Assistance/Audits
US Department of Veterans Affairs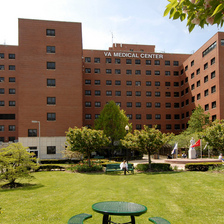 Mabbett conducted a comprehensive asbestos survey and asbestos inventory of designated buildings at the Philadelphia VAMC. Mabbett located and identified homogeneous areas (HA), identified asbestos content, quantified asbestos, assessed the condition/ friability and risk of occupant exposure, provided cost estimates, labeled all accessible friable ACM, generated reports, prepared an ACM O&M Plan, prepared a liability tracking tool, and trained staff on utilization of reports, tools, and CADD plans. The reports include photos, tables, and detailed CADD plans depicting sample locations and identified ACM. The survey included all eight VAMC buildings, representing 438,000 ft². The inspections and surveys were being conducted by AHERA licensed Pennsylvania and Philadelphia asbestos building inspectors, management planners and project designers. Approximately 900 bulk samples were collected. Patient sensitive areas were surveyed after hours to minimize impacts on patient care. Mabbett worked closely with the Safety Office and Engineering in advance of the site inspection to ensure overall program objectives would be met. Friable ACM was also labelled as part of the contract.
US Department of Veterans Affairs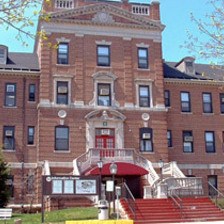 Mabbett conducted a comprehensive survey for suspected ACM and LCP at VAMCs, Vet Centers and CBOCs throughout New England to assess/reassess ACM and suspect LCP in all New England states.
The survey included wall-to-wall and floor-to-ceiling surveys of 11 VAMC campuses, 60 leased Vet Centers and CBOCs and hundreds of buildings representing ~8M ft². Asbestos O&M Plans were developed for each VAMC and approved by a state licensed management planner in the state where each facility is located. The project included the preparation of hundreds of individual building reports which included photos, thousands of CADD drawings depicting the locations of regulated building materials and sample locations along with electronically managed results tables. The tables were designed to be used for liability reporting and long-term O&M planning activities.
All of the surveys were performed by licensed inspectors and involved extensive data collection. Mabbett worked closely with the facilities Engineering, Facility Management Services, and Safety staff to minimize impacts on patients, staff and operations. All samples were collected in accordance with applicable EPA, state and OSHA regulations preventing airborne exposure. In addition to performing the surveys and preparing the reports and O&M Plans, Mabbett also performed labeling of all friable asbestos identified. Due to the schedules and period of performance frequently two different VAMCs were being field surveyed at the same time in different locations requiring substantial field mobilizations and complicated scheduling. Mabbett typically deployed two 2–3 person inspector project teams to expedite field sampling efforts. Subsequently, Mabbett has worked for the VA and A/E firms preparing abatement plans and specifications and providing abatement project monitoring for facility renovations at multiple VISN 1 facilities.
 "Contractor was very accommodating to our schedule and facility specific needs. Contractor demonstrated technical knowledge of regulations and did a great job in helping us develop written plans." Bryan Soltysik, GEMS Coordinator, VA Boston Healthcare System
US Department of Veterans Affairs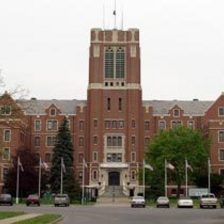 Mabbett conducted a comprehensive survey for suspected ACM at six VAMCs in VISN 2 Healthcare Network Upstate New York to assess/reassess ACM. The wall-to-wall surveys of the six VISN 2 VAMCs, included over 170 buildings and approximately 4.6M ft². The ACM inspections of the medical facilities and associated building were completed in accordance with 29 CFR 1926.1101; 29 CFR 1910.134; 29 CFR 1910.1001; EPA AHERA protocols and applicable New York and VA requirements including NYSDEC issued Code Rule 56. In addition, tailored Asbestos Operations and Maintenance Plans were developed and approved by a NY licensed management planner. Identified friable thermal surfacing insulation (TSI) was also labeled by the Mabbett Team under this contract. The project included the preparation of facility and associated building reports which include corresponding CADD drawings showing ACM and sample locations; description of survey techniques and sampling strategy employed; discussion of how the survey was conducted; explanation of how and why the response actions were determined and prioritized; and brief description of each building and the protocols used. The reports also included searchable tables of laboratory results, and input for asbestos liability reporting.
The field sampling was performed by multiple AHERA certified and NY licensed inspectors. The Mabbett Team worked closely with the Facilities, Engineering, and Safety/GEMs staff to minimize impacts on patients, staff and operations. All samples were collected in accordance with applicable regulations preventing airborne exposure. This project required extensive data collection, evaluation, entry, and Quality Assurance/Quality Control (QA/QC).
In addition, on a separate contract, Mabbett conducted a pre-demolition hazardous material survey of the Control Room and Gas Meter Building attached to the Boiler Plant Building at the Canandaigua, NY VAMC. This work was performed as part of the VAMC-Biomass Cogeneration System Project. Mabbett performed the survey where suspected ACM and LCP, mercury containing equipment, and PCB-containing ballasts.
 "….. I wanted to let you know Mabbett was a perfect fit for this task, he was very flexible with our/my needs, very professional and went the extra mile in getting things accomplished in a very timely manner. I asked him to work in the afternoon so I could escort him personally, he never questioned it and it worked out perfectly, thanks for everything and if there is anything I can do for you in the future, don't hesitate to ask. I work with contractors regularly and you guys have been awesome to work with, thanks again!" David Finnick, Canandaigua VA Medical Center