Environmental
Site Assessment
Legal Counsel and
Technical Oversight
City of Waltham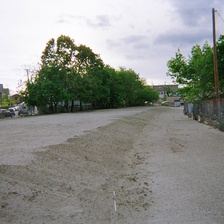 Mabbett was retained by the City of Waltham to facilitate the conversion of a disused former railroad line to a recreational park, the proposed Chemistry Station Park, located within a dense residential area. The Site comprises an approximate one acre segment of the former Boston and Maine Railroad right-of-way which had residential homes located along both sides of the former railway. Over time, residential yards had gradually encroached into the parcel, and the parcel had been used as a dumping site for solid waste and abandoned vehicles.
Mabbett completed a preliminary environmental subsurface investigation, which detected soil concentrations of arsenic and lead above Massachusetts Department of Environmental Protection (MassDEP) residential standards. These arsenic and lead concentrations have been attributed to historic herbicide applications associated with railroad operations and/or the presence of coal and coal ash.
At the request of the City, Mabbett developed a remediation plan for the parcel, and developed engineering plans, specifications, and bidding documents for the parcel redevelopment. Mabbett oversaw the project from design, bidding, contractor selection, to construction, and project completion and closeout. Mabbett provided construction management and oversight of the contractor selected to perform the work. Additionally, Mabbett assisted with notification of residential abutters with yards that had encroached into arsenic/lead impacted areas of the Site that were targeted for remediation and redevelopment. Mabbett collaborated with the landscape architect tasked with creating the park greenspace in order to coordinate location, of planting beds and other features in areas of clean soil.
Services
Environmental site assessment
Risk assessment and risk communication
Remedial design and implementation
Bidding and contractor selection assistance
Construction management and oversight
Integration of remediation with recreational park construction
MCP Services
BioMed Realty Trust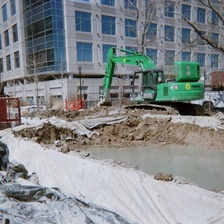 Project Director, James Greacen, PG, LSP, LEP, Director of Site Assessment and Remediation at Mabbett has served as the Massachusetts Licensed Site Professional (LSP) of Record for the redevelopment of a 10-acre former manufactured gas plant (MCP) site located in Kendall Square, Cambridge, MA. The Site was redeveloped into a mixed-use planned unit development (PUD) consisting of approximately 1.3M ft² of commercial/biotechnology research space as well as two underground parking structures. The site contaminants included a three-acre plume of free phase coal tar and extensive MGP residuals in soil and groundwater including mercury. Remedial approaches implemented during the redevelopment, under the direction of Mr. Greacen, included excavation and in-situ stabilization of MGP residuals using auger mixing and high-pressure jet grout technologies.
Mabbett has prepared the final environmental closure documents and is soliciting public comment on the project. The closure documents include the groundwater monitoring program implemented and subsequently used by Mabbett to perform fate and transport modeling that demonstrates plume stability and no significant human health risk on site or to abutters.  Mabbett will continue to support the environmental components of the redevelopment including risk assessment, enforcement of environmental deed restrictions, and long-term operation and maintenance (O&M) of the groundwater extraction system beneath the underground parking garage.
Mabbett has managed and implemented environmental remediation activities under the MCP for the redevelopment project since 2006. The project and associated redevelopment won the Grand Prize Phoenix Award at the 2006 Brownfields Conference in Boston, MA.
Services
Brownfields redevelopment
Licensed site professional services
LEED Certification assistance
Groundwater monitoring program plan
Fate and transport modeling
Risk assessment
Long-term operation and maintenance
Excavation of an underground parking garage and contaminated soils management and segregation
Air monitoring for Level C conditions and to protect the surrounding public
Field pilot testing and innovative full-scale in situ solidification of DNAPL coal tars under high-pressure natural gas utilities
Off-site management of 1,600 tons of RCRA hazardous and non-hazardous DNAPL grout spoils
Off-site management of 50,000 yd³ of soil
Preparation of MCP status reports engineering
Design, construction engineering support and monitoring of 50 gpm parking garage dewatering treatment system